Self Defence
Self Discipline
Self Confidence
Celebrating our 25th year of providing Orleans with top quality, family-focused Taekwondo instruction, Orléans Taekwondo's fun and friendly environment encourages students of all ages and experience levels to flourish, meet challenges head on, and take charge of their lives.
ORLEANS TAEKWONDO ACADEMY
Orleans Taekwondo has been in operation in Ottawa's east end for over 25 years and is based on the WT (Olympic) style of Taekwondo. It is suited for students of all ages and abilities.
The program at Orleans Taekwondo Academy is run by 4th Dan Black Belt, Master Lionel Gibson, who provides a challenging and physical curriculum of endurance training, stretching, punching, kicking, and blocking, with specialties in sparring and Poomsae (patterns).
SELF-DEFENCE
You'll feel safe knowing you can protect yourself.
Stress Reduction
You'll get the opportunity to zone out of the stresses of life
Self-Confidence
You'll learn to become less afraid of uncertainties about yourself
Self-Esteem
You'll feel better about yourself and feel a sense of accomplishment after a class.
As a former provincial champion and both national and international level competitor, Master Gibson believes that Taekwondo is not only for the elite athlete, but for anyone of all ages and body types who wish to develop their bodies and mind to the fullest.
The Orleans Taekwondo Little Ninjas program is a pre-Taekwondo program designed specifically for children aged 3 & 4. We keep your children active and fit while teaching basic life skills through fun drills and games to develop their coordination, balance, concentration, self-control, and teamwork. All in a fun and safe environment.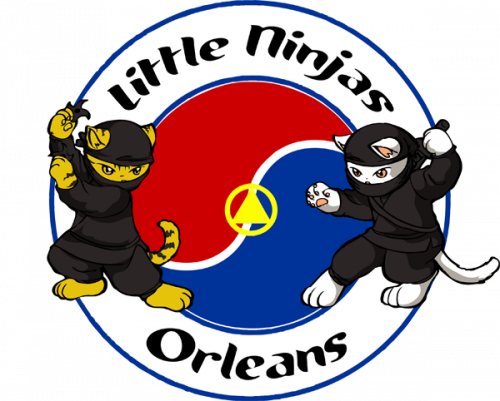 User Reviews of the Orleans Taekwondo had made it one of the most appreciated martial arts club in Orleans.
Your caring and commitment to us students are what kept my son and I engaged into the Taekwondo lifestyle and closer to our Black belts🤗🥋
This is a great place. Master Gibson takes the time to make sure his students get the time they need to practice and more importantly get their own inner confidence and excel beyond the gym.
I would highly recommend to anyone! 5 stars isn't enough for what this school provides to children and adults of all ages.
When you sign up for classes,

we'll cover the cost of your uniform


to get you started right away.
*Only valid for new students.